Current Movie:

Back to the Future – April 20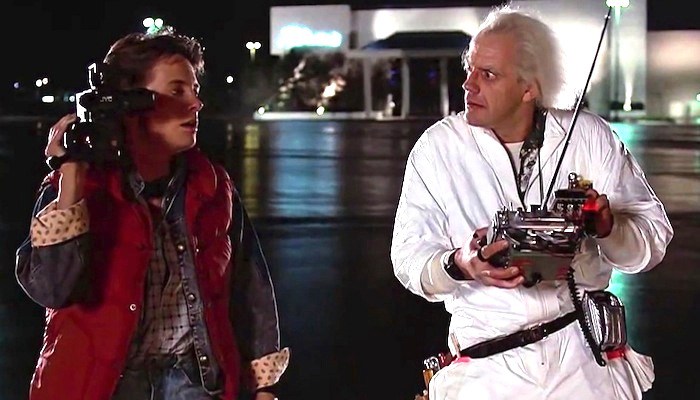 Online ticket sales close at 1:00PM on the day of the show, but you can still purchase tickets at the Colonial Theater box office.
---
GREAT SCOTT!!  Back to the Future is going to screen at the Colonial Theater on April 20 at 7:30PM!!  For one night only, relive Robert Zemeckis's story of Marty McFly's unlikely road trip back in time 30 years to good ol' 1955.
The tipping point is set at 50 tickets.  The show isn't official until then, so we won't charge your card or issue tickets before we hit 50 tickets.  That means it's up to YOU to spread the word about the screening so that we reach that 50-ticket mark!
So make like a tree, and grab some tickets today!
Highlights:
1980's throwback flick
A time machine (built out of a DeLorean!)
Fine Print:
Back to the Future will show at the Colonial Theater on Thursday, April 20, 2017 at 7:30PM. Tickets bought online are $9 (price includes sales tax). Doors open at 6:30PM; all seating is open. If tickets remain on the night of the show, they can be purchased at the Colonial box office for $11. When 50 tickets are purchased, payments will be collected and tickets will be issued for you to print out from this website and bring with you on the night of the screening. No admission without a ticket. If 50 tickets fail to sell, no payments will be collected, no tickets will be issued, and no movie will be screened.