Current Movie:

Pulp Fiction – June 21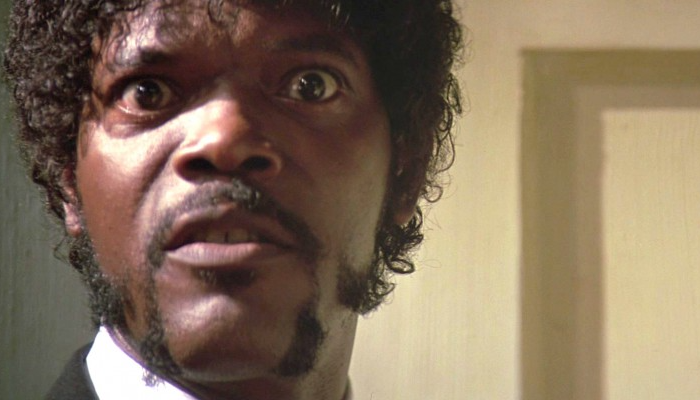 Online ticket sales close at 1:00PM on the day of the show, but you can still purchase tickets at the Colonial Theater box office.
---
"What does Marcellus Wallace look like?"
Your votes chose Quentin Tarantino's 1994 breakout flick, Pulp Fiction, as June's CCM screening!  For one night only, on Thursday, June 21, 2018, at 7:30PM, come see the movie that launched 1,000 despicably lovable anti-heros throughout the '90s and into our current movie and TV lineup.  Twenty-four years later, the movie still packs the same punch as it did when it was first released.
Now, we still need to reach the tipping point of 50 tickets before the screening is officially on. But Pulp Fiction is one of the most requested movies we have on our list of suggestions. Getting 50 Mias and Vincents shouldn't be too tall an order, as long as we all bring out the gimp spread the word!
You've never seen Pulp Fiction?  What?  What?! (What ain't no country I ever heard of.) Well there's no better way to see it than with a good crew of movie nuts down at the Colonial.
Here's a peek:
Highlights:
Samuel L. Jackson's very coolest role
Royales with cheese
Zed's dead, baby. Zed's dead.
Fine Print:
Pulp Fiction will show at the Colonial Theater on Thursday, June 21, 2018 at 7:30PM. Tickets bought online are $9 (price includes sales tax). Doors open at 6:30PM; all seating is open.
If tickets remain on the night of the show, they can be purchased at the Colonial box office for $11. When 50 tickets are purchased, payments will be collected and tickets will be issued for you to print out from this website and bring with you on the night of the screening. No admission without a ticket. If 50 tickets fail to sell, no payments will be collected, no tickets will be issued, and no movie will be screened.